Dear Friends, I wanted, as a gift for you, to give you an opportunity to join my forgiveness program at $100.00 off the public pricing. It is a gift for being with me, receiving my newsletter, coming on trips and being part of my tribe - thank you! At the bottom of this page you'll have the chance to join the program for one payment or the three payment plan - your choice. xoxoxoxSheri
So Sheri, what exactly is the How To Forgive e-Course?
The How to Forgive e-Course is an 9 week online training program that shows you step-by-step, how to forgive in a healthy, easy to understand manner so that you can be free and happy – and best of all find your inner peace. My goal is to make your learning experience as easy and enjoyable as possible.
You'll receive a video lesson every couple of days over a period of 9 weeks, an assignment to put that lesson into practice, and an affirmation to hold the lesson in your consciousness (each lesson takes around 10-15 minutes to listen to).
What's the program like?
You'll have 24/7 access to our course material on a PRIVATE password protected membership site
You can download all the transcripts, worksheets & affirmations if you prefer to read the lessons
I'll be there to help you along the way - you're not doing this alone!
Interact with other course members in either the membership area or our PRIVATE Facebook group
It's a relaxing way to learn...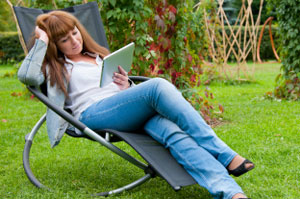 YOU get to choose...
watch the videos any time of any day...
or download the material and read it ...
it in the tub, in bed all tucked in your blankets...
by the pool, in the backyard...
or anywhere for that matter!
The How To Forgive e-Course CORE Curriculum
There are FOUR MODULES in this course and one BONUS section!
In Module One you'll get an overview of the principles of forgiveness (…so we are all on the same page so to speak)
Sheri's Forgiveness Message
What it means to genuinely forgive
What true forgiveness really looks like
How will forgiveness change your life
A Prelude to Forgiveness
What forgiveness actually is (might not be what you think)
The spiritual purpose of forgiveness
Becoming free from judgment - why this is critical
Forgiveness & Compassion
How forgiveness will make you a more compassionate person
Why equanimity is the key to your freedom
Embracing unconditional love
Practicalities of Forgiveness
How to end repetitive judgments of yourself and others
What it means to really "let go"
Understanding what true ignorance is
How and Why We Forgive
When are we supposed to forgive?
How to transcend concepts - the root of all evil
Seeing how you are trapped by your own mental perspective
Want to see more of the curriculum modules? CLICK HERE!
Have no fear - I'll be there for you!
LIVE CALLS
Ask me anything! I'll do my best to get to get your head clear so you can see the truth and let go of your perspective.
CAN'T MAKE THE CALLS?
E-mail me your question and I'll answer it on our live call. Then you can simply listen to my answer at your leisure. All our calls are recorded.
FEELING STUCK? Several times a week I go into the membership area and answer ALL the questions you've posted.
Need a little extra "one-on-one" help??
Do you feel like your situation needs more personal attention? Don't feel like discussing your issue on the group calls? No problem!
Then you need the Deep-Dive Intensive Program filled with extra bonuses specially crafted to take you deeper into your forgiveness process!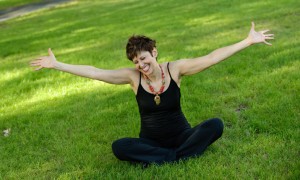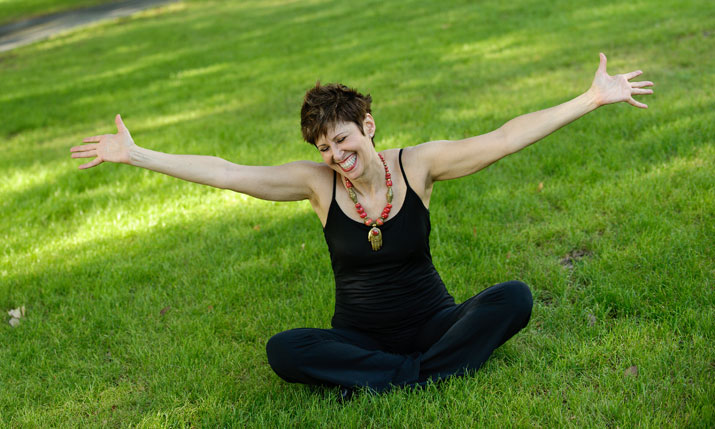 You'll receive additional videos with special interviews to help you expand your thinking.
You'll get the Hay House I Can Do It Forgiveness Card Deck - beautiful cards you can keep with you throughout your day to remind you of your self-worth and desire for forgiveness.
You'll receive a powerful inner-child guided mediation audio to help you get to the root of your anger, frustration, guilt or shame.
And most importantly:

*2 one-hour private sessions*

with me
to help you move though any challenging forgiveness blocks - these two sessions alone are worth upgrading to the deep-dive program. (valued at $295.00 per session)
I'll send you a signed copy my book - Banish Mind Spam! Four Steps For Deprogramming Self-Limiting and Self-Sabotaging Beliefs. Filled with tools for helping you see the world in a healthier way.
Work the program for 30 days, 100% Risk Free
IMPORTANT NOTE:
If you do the work and don't get value, then I don't deserve your money and I'll cheerfully refund you. Do take a chance and join me. You have 30 days to decide if the program is for you to receive a full refund – so you have NOTHING to lose but your pain and suffering. But please don't simply watch the program, do nothing and then ask for your money back – that just breaks my heart. 🙁
Okay Sheri - I'm ready to join you...
Yes, I want the Core program!
It would be one payment of: $295 (normally $395) for the Core program
Help, I really need Deep-Dive!
It would be one payment of: $695 (normally $795) for the Deep Dive program
Do you offer a payment plan?YES - of course we do!
If you choose the payment plan, your payment will be automatically charged every 30 days. (Please note that if you are opting for the Deep Dive program you'll be able to access your one-on-one sessions and gifts after the first 30 days.)
It would be three payments of: $105.00 for the Core program
It would be three payments of: $245.00 for the Deep Dive program

"Forgiveness is an act of self-love and respect. Sheri shares powerful techniques that can help you to forgive and be happy in life."
Don Miguel Ruiz, New York Times best-selling author of The Four Agreements

"The forgiveness program is one of the most interesting and helpful projects going on in the world today...It's refreshing to see people at work who know what it will really take to end the conflict on the planet."
Gary Renard, the best-selling author of The Disappearance of the Universe and Your Immortal Reality

"This forgiveness project makes good use of an eclectic mix of spiritual and religious traditions. It makes clear distinctions between the thinking engendered by the ego and the consciousness that emerges from the higher levels of human awareness."
Frederic Luskin, Ph.D, Director of the Stanford Forgiveness Projects and author of Forgive for Good