Module 1: A Forgiveness Overview
Sheri's forgiveness story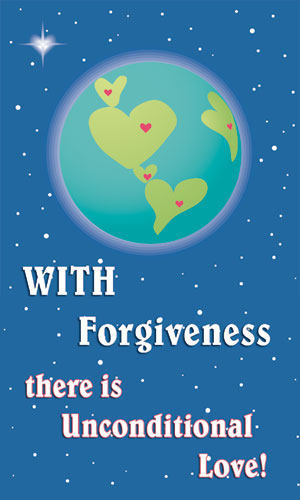 "Many people are afraid to forgive because they feel they must remember the wrong or they will not learn from it. The opposite is true. Through forgiveness, the wrong is released from its emotional stranglehold on us so that we can learn from it. Through the power and intelligence of the heart, the release of forgiveness brings expanded intelligence to work with the situation more effectively."

~ THE INTELLIGENT HEART by David & Bruce McArthur
Today's Exercise
• My goal in saying yes to WITH Forgiveness is... • My greatest challenge to being forgiving is... • My most powerful experience with forgiveness was... • My definition of forgiveness is...
Today's Affirmation
Today, I say yes to forgiving. I commit to being for-giving love and for-giving compassion in all areas of my life.

post in our Facebook community group!

right click to download today's worksheet or click to open